Actual case
Sailing
Supply of electrical instruments on board sail boats
Providing an autonomous source of electricity for coastal navigation.
Issues
Sail boat owners are starting to equip their boats with instruments to improve safety and comfort on board (navigation, communication, domestic appliances).
Objectives
Having electrical autonomy at sea.
Requirements
Having a source of power on board to be able to recharge batteries reliably and predictably while sailing.
Constraints
Small size, limitation of unpleasant smells and noise, simple to use.
Stakeholders
Specialised reseller of marine electronics and a sail boat owner.
The solution
Save Innovations
Coastal navigation with open anchorage
Power on board can soon become problematic since there is no means of recharging in ports or while sailing. An autonomous source of electrical power is therefore required.
Average electricity consumption for this type of use is around 90Ah per 24 hours, corresponding to a daily requirement of approximately 1,000Wh, with 12V batteries.
Save Marine hydrogenerator
– 5 hours of navigation at 7 knots can cover 100% of electricity requirements.
– 8 hours of navigation at 5 knots can cover 80% of requirements, i.e.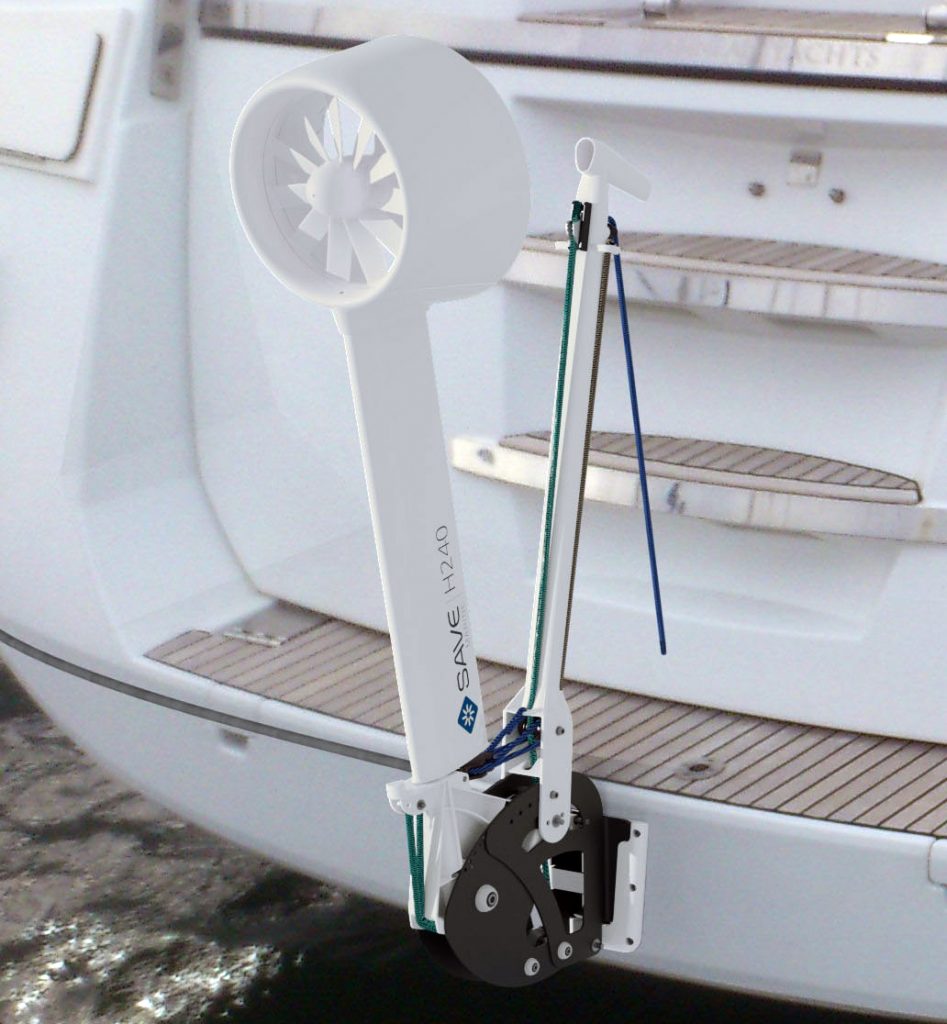 Methodology
1
A certified marine electronics reseller was contacted by a sail boat owner at the Nautic trade fair in Paris.
2
The reseller asked Save Innovations to supply a Save Marine H240 hydrogenerator to meet its customer's requirements.
3
The hydrogenerator was sent to the reseller, who installed it on the sail boat according to Save Innovations' recommendations.
4
Monitoring of proper operation of the Save Innovations solution via remote data transmission.