Solutions
Our offer
PICOGEN
The PICOGEN® innovation offers access to a renewable energy on the spot, by valuing the hydraulic flows unused potential, in a move towards a more responsible energy mix and reasoned consumption.
The PICOGEN® technology, with its multiple patents, opens up new possibilities by using energy from low speed flows. The easy installation and limited maintenance requirements of the PICOGEN® solution result from its stream-lined design, devised to make life easier for users.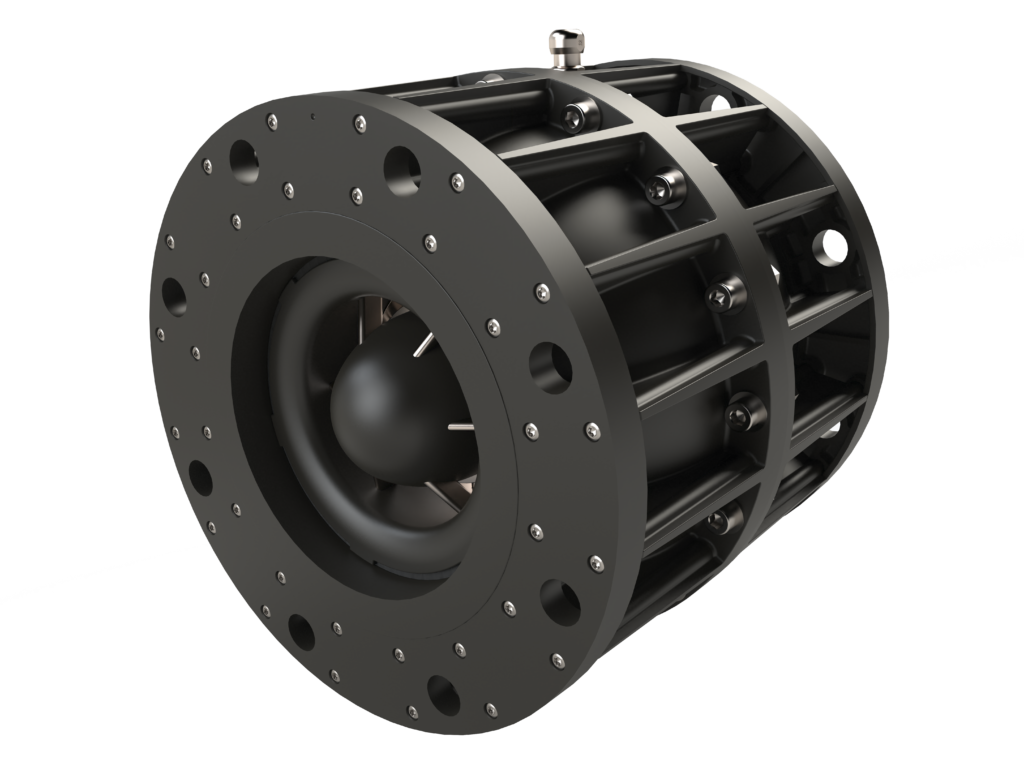 See the product PICOGEN
SMART PICOGEN
Easy to set-up and energy self-sufficient, able to detect anomalies on drinking water pipelines and transmit real-time warnings to operators. Accelerating the smart water deployment become reachable for all.
The SMART PICOGEN is a concentrate of technology that brings together in the same body a set of high-performance existing and innovative devices directly on the pipeline to carry out all the necessary measures to ensure efficient water diagnostic in real time.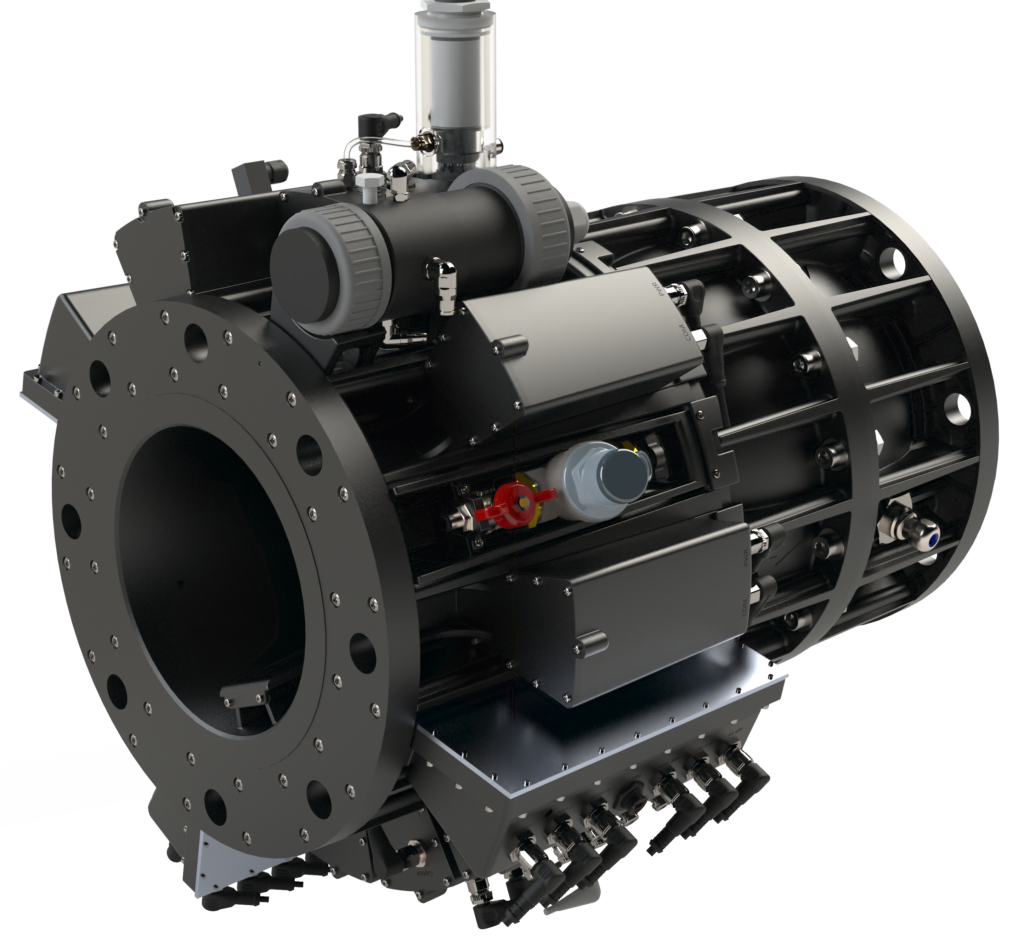 See the product SMART PICOGEN
Save Innovations and its partners can support you throughout your project:
1
Technical feasibility study.
2
Confirmation of site data (flowmeter, wattmeter campaign).
3
Sizing of the adapted solution.
4
Simple PICOGEN supply or with options (equipped electrical box, specific equipment).
5
Installation service (in mainland France at the moment).
6
Assistance with the commissioning of equipment.
7
Functional monitoring and predictive maintenance.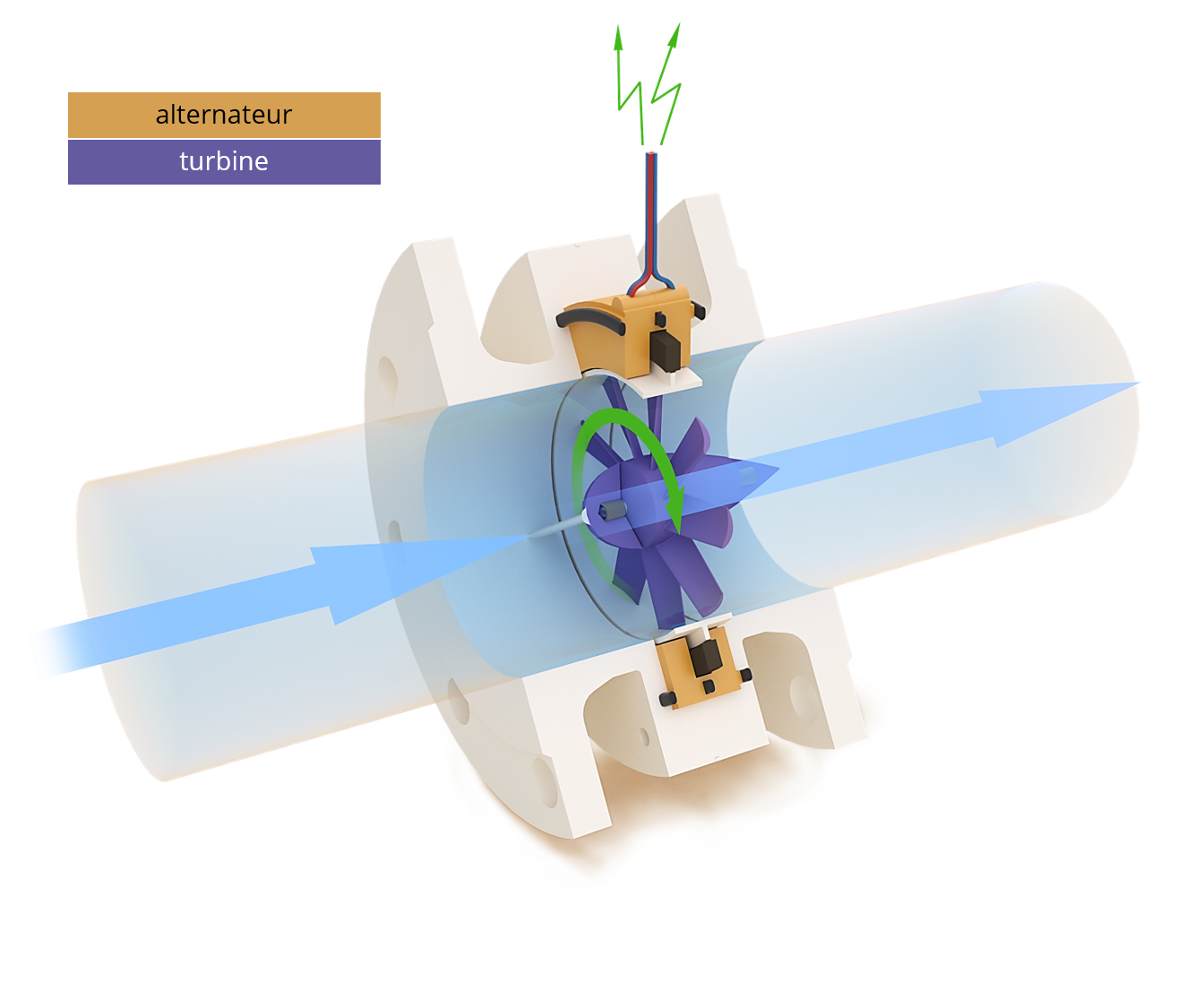 A breakthrough innovation
Save Innovations offers electricity generation solutions that enhance the low speeds of hydraulic fluids.
These solutions make it possible to produce the electricity just needed at the point of consumption and from available energy not valued to date. For a lasting benefit, Save Innovations has endeavored to design a perfectly integrated set comprising:
A drive system (propeller or turbine), which recovers energy from the fluid.
An innovative generator that transforms this energy into electricity.
A regulator that optimizes low currents and delivers the desired voltage.
An integrated bypass to avoid the need for network derivation and to ensure network safety in the event of sudden high flow speeds.
Water networks
The collection of real-time network data represents a step towards more responsible management of water resources.
Save Innovations provides the energy necessary for optimal management of water networks.
Nomadic energy source
Nomadic consumption points (electric bike charging station, phone charging port on street furniture, signage, etc.) are booming. On-site production of renewable and self-consumption energy is becoming a significant alternative to the overall energy mix.
Save Innovations is part of this process of opening up to alternative energy sources by exploiting low flows.
Industry
The fluids circulating in the pipes on industrial sites are many. On-site production of renewable energy, oriented towards self-consumption, is becoming a non-negligible part of the overall energy mix.
Save Innovations is participating in efforts to open up alternative sources of energy by using low speed flows.
Irrigation
Irrigation systems cover huge areas and cannot always be connected to the electric grid. Electricity produced within the pipes enables control and management of the network.
Save Innovations is participating in efforts to open up alternative sources of energy by using low speed flows.
Water networks: Sectorisation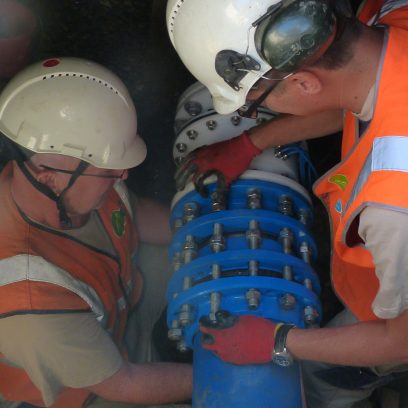 Sectorisation is an efficient means of controlling water leaks. It is essential to have real-time information at key points of the networks.
Find out more
Water networks: Collection
It is important to control drinking water quality at source. It is essential to have real-time information on the physical and chemical properties of the water.
Find out more