The seal of excellence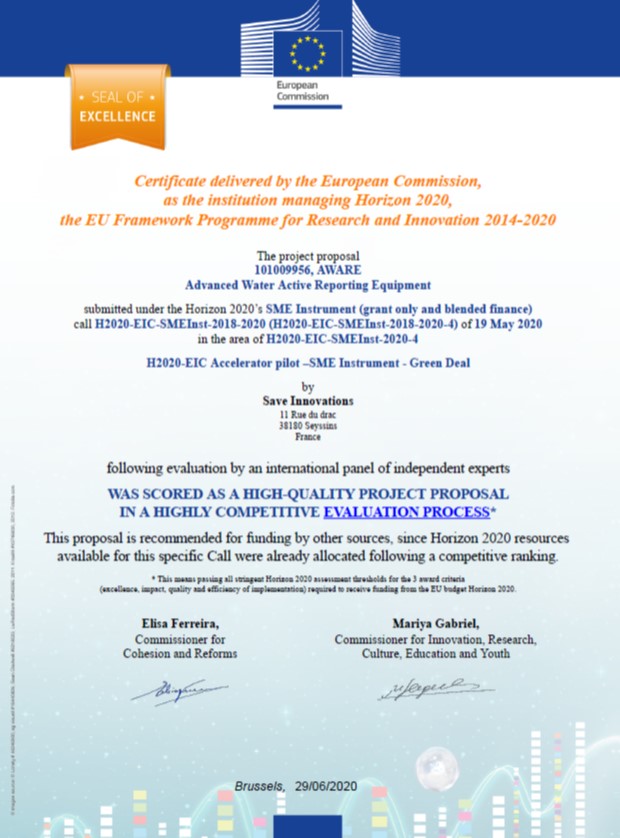 We submitted a funding application to the European Commission at the end of May 2020 as part of the evolution of our solution. We are therefore proud to announce that our project has obtained the "Seal of Excellence", a distinction which confirms the relevance of our efforts to provide a concrete response to the Smart Water market.
This certification leaves us to consider great chances for a validation of our file in second instance. In the meantime, this remains a mark of trust that is favorable to encouraging other sources of investment.