Actual case
Drinking water distribution network
Control and management of a valve chamber (sectorisation)
Water network sectorisation enables efficient identification of leaks and control of water volumes.
Issues
Controlling leaks within a valve chamber as part of a distribution network sectorisation approach.
Objectives
Monitoring flows, regulating pressure, supplying an anti-intrusion detection system and lighting unit. Remote-transmission of all data.
Requirements
Autonomous electricity supply for four flow and pressure sensors, a pressure regulation box, a remote-transmission box, an infra-red presence detector and a lighting unit.
Constraints
The site is isolated and connection to EDF's electric grid would be too expensive (several tens of thousands of euros). An autonomous source of electricity was required.
Stakeholders
In this case, the main party involved was a city council.
The solution
Save Innovations
Site configuration details and hydraulic data:
DN 200 pipes
Average flow 100m3/h
Pressure 9 bar
Admissible Delta P 3 bar
4W electric power (i.e. 96Wh per day) required to power:
1 remote transmitter
4 pressure sensors
1 regulation box
1 IR detector
1 lighting unit
PICOGEN 200
A PICOGEN 200 enabling totally autonomous and continuous supply of all the electrical equipment in a valve chamber with an average flow of 100m3/h.
The turbine installed has a maximum production capacity of 25W, i.e. max. daily electric power of 600Wh.
The head loss due to the PICOGEN® is extremely low: 0.06 bar.
Thanks to the PICOGEN, the technicians now only have to come to the site to check the level of battery charge and detect intrusion attempts only once a month instead of once a week.
Methodology
1
A city council contacted us to find an energy solution suited to the needs of an isolated site.
2
Save Innovations sent an information sheet to the council's technical department to find out more about the site's hydraulic data and electricity requirements.
3
Save Innovations conducted the technical feasibility study and provided an estimate of producible electricity.
4
An offer was sent by Save Innovations for the supply of a PICOGEN® solution adapted to the site.
5
The order was placed by the city council.
6
Delivery of the turbine, regulator and technical file.
7
A Save Innovations technician assisted with installation.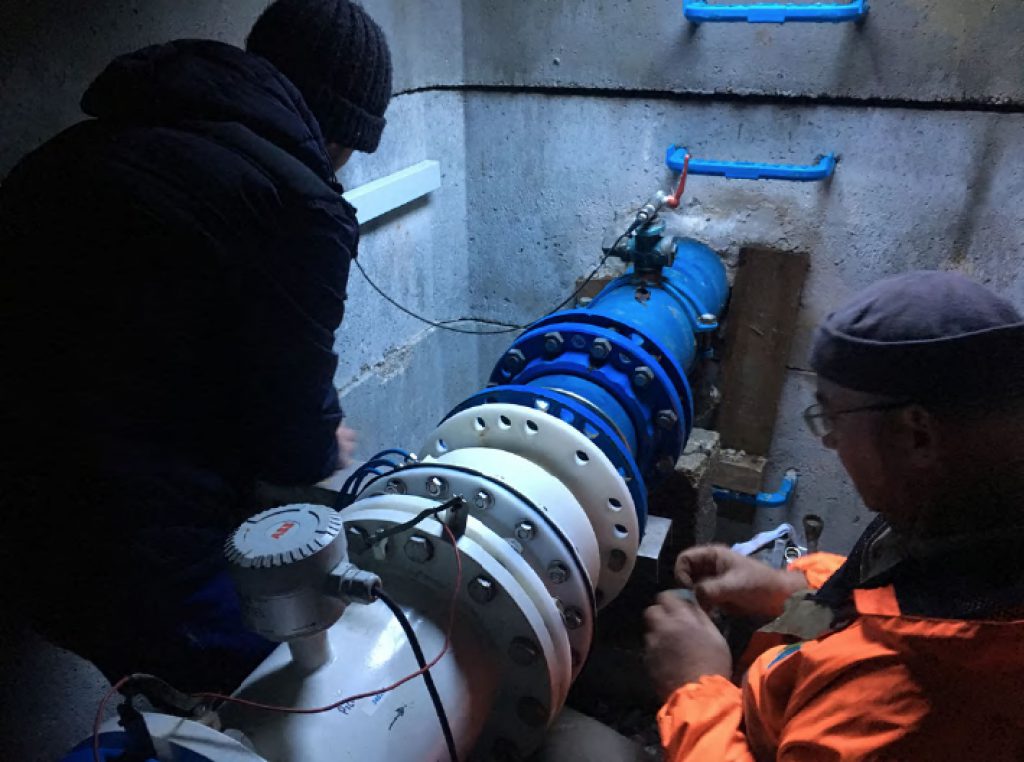 8
Monitoring of proper operation of the Save Innovations solution via remote data transmission.